Or how the publishing world has changed beyond all recognition. Tim Adler explains why Urbane represents a new business paradigm for authors and publishers
This week I signed a paperback publishing deal with Urbane Publications, an independent publisher which launched in February 2014. For me, Urbane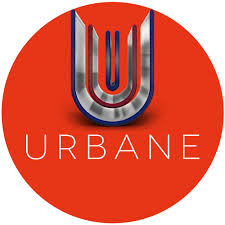 represents the future of publishing in that both author and publisher have some skin in the game. It's a joint venture. Decisions are made together as is which areas of marketing to spend money on. Just as the internet has flattened every other business structure, so it has leveled the old top-down pyramid of publishing.
So far, I have had three nonfiction books published and no publisher has ever asked my opinion on, say, the marketing strategy or paperback cover design (indeed, I only became aware of one book going into paperback after the publisher sent me complimentary copies along with a press release riddled with typos. You can imagine my horror when I opened the cardboard box to lift my presentation copies out only to find I didn't even recognised one of the people photographed on the cover).
So, why did I decide to go with Urbane when I could have happily carried on self-publishing on Amazon Kindle?
As the American artist Jeff Koons remarked to my painter friend Maynard Monrow: "You've got to take it up to the next level." The fact is that most people still only read paper books bought in bookshops, and Urbane will get me into those stores. Plus there's still a moue of disappointment when people ask, "So, who's your publisher?" and I reply, "Well, actually I'm self-published." (Tom Williams of The Williams Agency represents my e-books, which we will continue to put out exclusively through Amazon, while Laura Morris represents me for nonfiction.)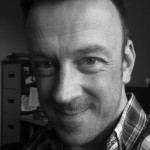 The enthusiasm of Urbane's director Matthew Smith was so refreshing compared to the silence of most people in the industry. "Here," I thought, "is a man I can do business with" — as Mrs Thatcher said after meeting President Gorbachev for the first time.
And how about this for an interesting twist?
When I told Laura about my decision to go with Urbane for my new book Hold Still, she told me that she had just sold a book to Urbane Publications as well. The Huntingfield Paintress by Pamela Holmes will come out in May 2016. So, if an agent as respected as Laura — who usually deals with the Bloomsburys and Harper Collinses of this world — buys into Urbane and its business model, it shows how the publishing world is changing. Fast.